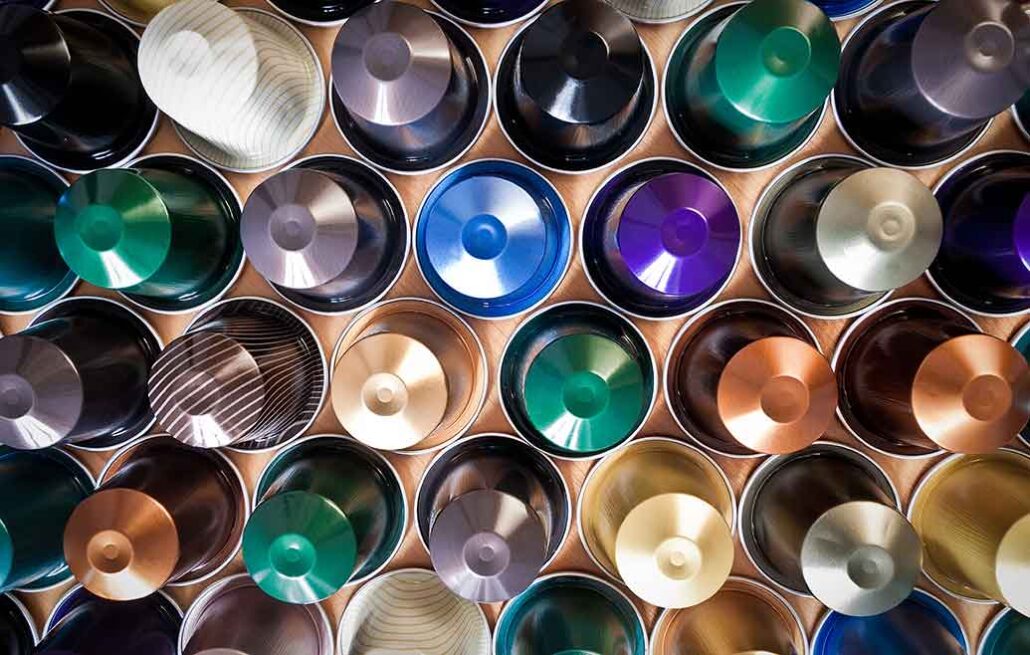 The situation with the pandemic in 2020 has largely impacted our daily routines, and one that has probably changed the most is the way we consume our coffee. It has become almost essential for every house to own a machine that combines the convenience of domestic coffee with the quality of a coffee in an Italian espresso bar

Modern times ask for modern solutions. Nobody was prepared for what 2020 had brought us, and each and every industry had to find a way to survive that very challenging period. Coffee industry has probably felt the consequences the most, but the desire and the love for this non-alcoholic beverage has only grown. The habit of drinking a hot cup of coffee has remained strong and nobody was ready to give it up. Almost every coffee bar and restaurant were suddenly shut, and coffee lovers started to show their interest in the coffee pods and capsules for instant coffee beverages at home. All these changes resulted in a high sales share of coffee pods and capsules via online distribution channels during the pandemic period.
Coffee Capsule Global Market Report 2020: COVID- 19 Growth And Change
In the next couple of paragraphs, we are reporting the snippets of some news regarding the subject, and if you would be interested more in this report or in any information mentioned in the article, make sure to contact directly the sources you can find in the bibliography.
Due to lockdowns all around the world, the demand for coffee capsules and at-home coffee consumption has increased drastically. The global coffee capsules market is expected to grow from $4.2 billion in 2019 to $4.3 billion in 2020 at a growth rate of 1.5%. The slow growth in 2020 is mainly due to the economic slowdown across countries owing to the COVID-19 outbreak and the measures to contain it. The market is then expected to grow and reach $5.2 billion in 2023 at CAGR of 6.77%. (The Global News Wire, 2021a).
Some of the reasons they mention in this report that might interest you are:
Gain a truly global perspective with the most comprehensive report available on this market covering 12+ geographies.
Understand how the market is being affected by the coronavirus and how it is likely to emerge and grow as the impact of the virus abates.
Create regional and country strategies on the basis of local data and analysis.
Identify growth segments for investment.
This is not where the list stops. Besides the many motives for making a purchase, in this report you'll find answers on questions such as: Where is the largest and fastest growing market for the coffee capsule? How does the market relate to the overall economy? etc. The report is a never-ending source of very valuable data that covers market characteristics, size and growth, segmentation, regional and country breakdowns, competitive landscapes, market shares, trends and strategies. (The Global News Wire, 2021b)
The biggest names in the coffee capsules market are Nespresso, Keurig, Gloria jean's Coffees, Nescafé, Nestlé, Lavazza A Modo Mio, Starbucks, Bestpresso, Kissmeorganics, and Gourmesso. For example, in the summer of 2020, in the middle of the Covid-19 pandemic, Nespresso reported a small increase in their production. A spokesperson for the company reported a "mid-single-digit growth," and will add 10 new production lines to its Romont coffee pod production facility in Switzerland. (The Guardian, 2021)
The regions covered in the coffee capsules market report are Asia-Pacific, Western Europe, Eastern Europe, North America, South America, Middle East and Africa.
The countries covered in the coffee capsules market report are Australia, Brazil, China, France, Germany, India, Indonesia, Japan, Russia, South Korea, UK, USA. (The Business Research company, 2021)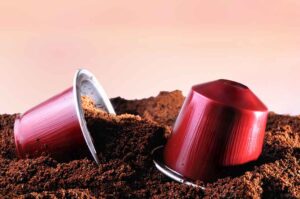 To sum up…
In April 2020, Nestlé reported its strongest global quarterly sales in five years, with its Starbucks, Nescafé and Coffee Mate packaged coffee ranges contributing to 7.4% organic sales growth across its Americas (AMS) business.
The same month, JAB Holdings-controlled Keurig Dr Pepper reported a 6% increase in the retail consumption of its single-serve coffee pods during the first quarter of 2020. The strength of the global coffee at-home segment was further underlined in June 2020, when fellow JAB Holdings coffee at-home and café business, JDE Peet's, raised $2.5bn. On the other side of the Atlantic, in June 2020 Europe's biggest coffee chain, Costa Coffee, announced the expansion of its packaged coffee offer.  Some of the players in the coffee community did not cope as well in the beginning of last year, so they tried to make their business survive by finding alternative methods. UK-based coffee and food-to-go chain, Pret a Manger, was hit hard and their strategy extends their offer and reaches out through the at-home coffee market, launching a packaged coffee offer on Amazon e-commerce platform.
As the COVID-19 outbreak led to a complete and global lockdown for a few months, markets such as North America and Europe shut down a lot of coffee shops, but their numbers in online sales of coffee capsules and pods also grew significantly.
Nowadays, an image of drinking coffee with a friend at a bar has definitely become a symbol of a better future to come and it gives people hope that soon we will be able to come out freely, gather around a table, chat and enjoy a fresh cup of our favorite drink.
BIBLIOGRAPHY
The Global News Wire, 2021a. Retrieved from https://www.globenewswire.com/news-release/2020/05/12/2031739/0/en/Global-Coffee-Capsule-Market-Report-2020-to-2030-COVID-19-Growth-and-Change.html
The Guardian, 2021. Retrieved from https://www.theguardian.com/food/2020/jul/14/nespresso-coffee-capsule-pods-branding-clooney-nestle-recycling-environment
The Business research company, 2021. Retrieved from https://www.thebusinessresearchcompany.com/report-preview1.aspx?Rid=coffee%20capsule%20market%20global%20report%202020%2030%20covid%2019%20growth%20and%20change
The Global News Wire, 2021b. Global Coffee Capsule Market Report. Retrieved from https://www.globenewswire.com/news-release/2020/05/12/2031739/0/en/Global-Coffee-Capsule-Market-Report-2020-to-2030-COVID-19-Growth-and-Change.html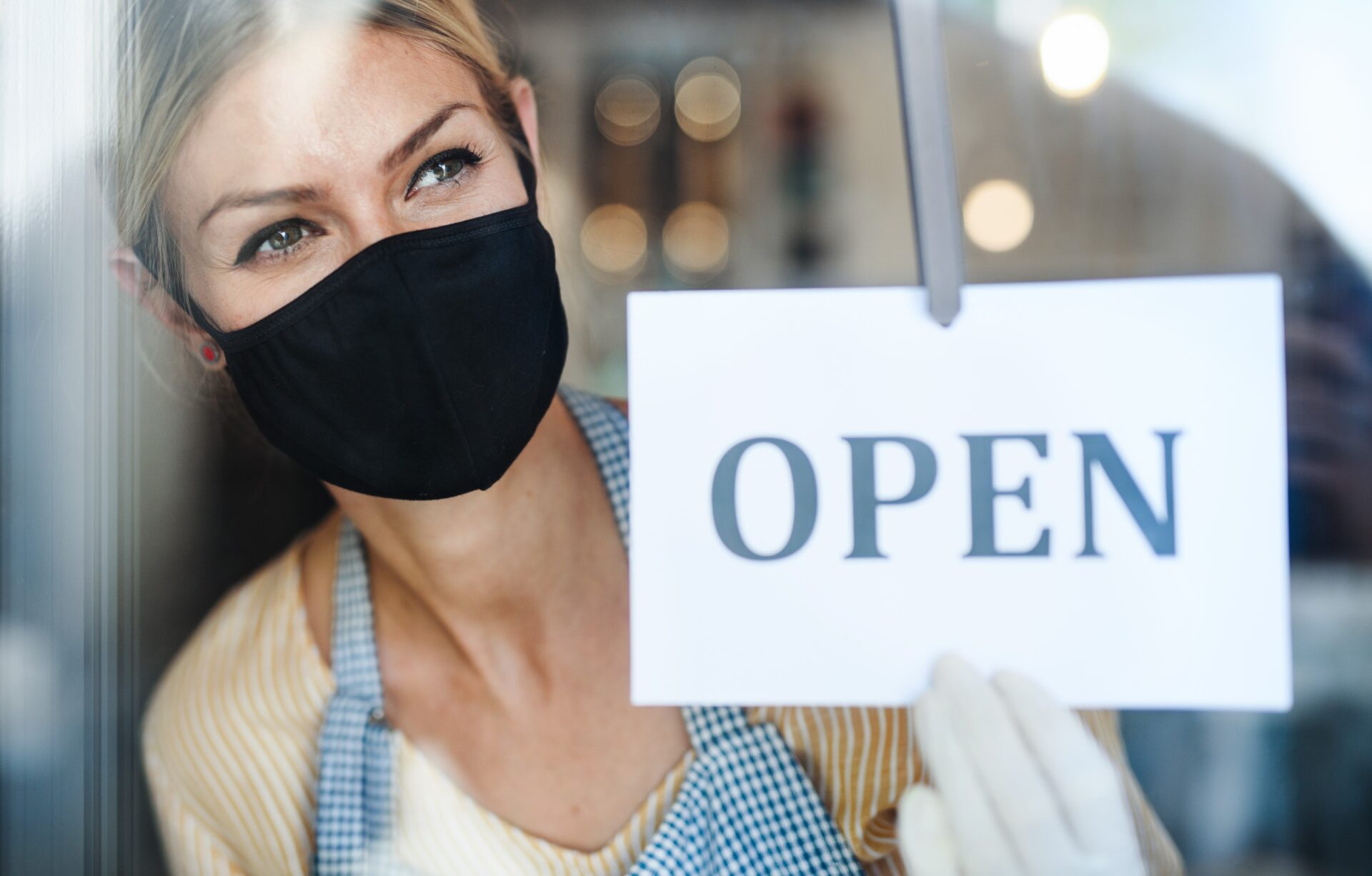 https://www.artoncafe.com/wp-content/uploads/2021/05/capsule4.jpg
658
1035
Danica
https://www.artoncafe.com/wp-content/uploads/2020/07/logoB220x70.png
Danica
2021-05-07 09:46:25
2021-08-11 22:42:35
Are coffee capsules taking over the world? Global Market tendencies for 2020/21 and the future