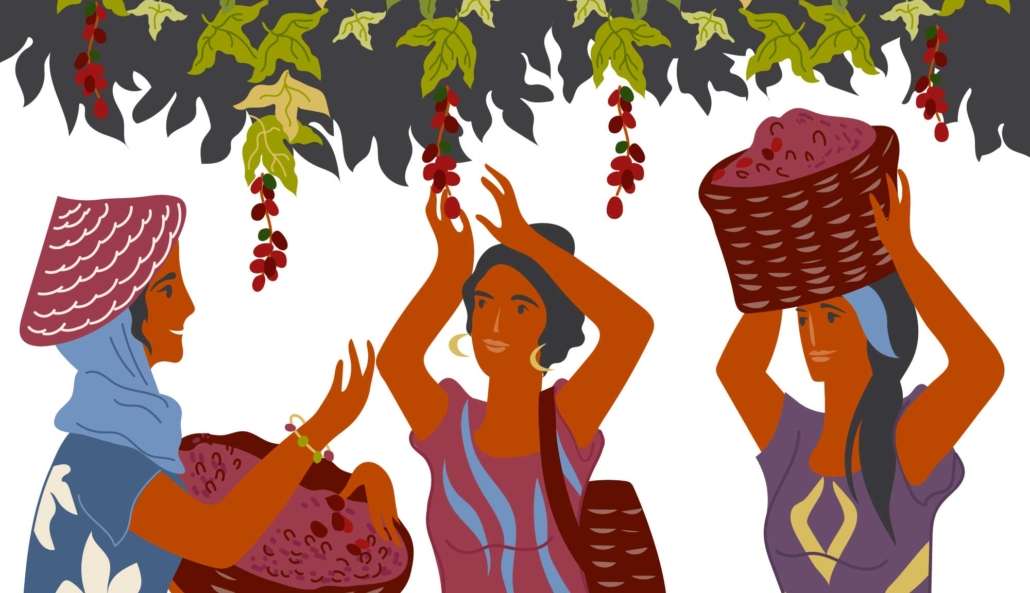 Coffee market report results of October 2020 and International Coffee Day


The International Coffee Organization (ICO) was set up in London in 1963 under the auspices of the United Nations because of the great economic importance of coffee. It is the main intergovernmental organization for coffee, bringing together exporting and importing Governments to tackle the challenges facing the world coffee sector through international cooperation. Its Member Governments represent 98% of world coffee production and 67% of world consumption. Every month ICO publishes a Coffee Market Report.
Here is an abstract of the Coffee Market Report of October 2020.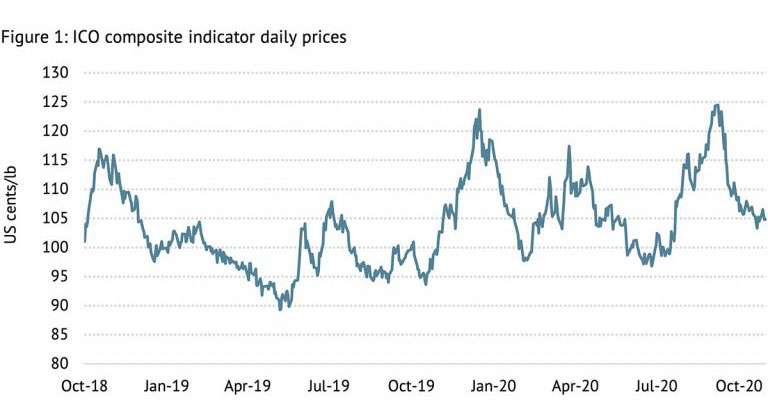 The International Coffee Organization (ICO) composite indicator in October decreased by 8.9 per cent to 105.85 US cents per pound, nearly reversing gains made in the last two months.
The indicator went from a high of 107.94 US cents per pound on 9 October 2020 to a low of 103.3 US cents per pound on 21 October.
Prices for all group indicators declined, though the largest decrease was for Brazilian Naturals, which fell by 11.8 per cent to 100.37 US cents per pound.
The ICO says increased exports in September, signaling availability of supplies at the end of the crop year, and the larger crop from Brazil are weighing on prices.
Global shipments in September increased by 0.9 per cent to 10.16 million bags as increased Robusta exports offset a decline in Arabica exports.
Exports in coffee year 2019/20 fell 4.9 per cent to 126.9 million bags, and the value of these shipments decreased by 3.6 per cent to US$17.87 billion compared to coffee year 2018/19.
Global coffee production in 2019/20 is estimated at 168.84 million bags, 2.5 per cent lower than last year, while world coffee consumption is estimated to decrease by 0.9 per cent to 167.59 million bags, resulting in a surplus of 1.24 million bags.
Here
you can download the full report. International Coffee Day is an occasion that is used to promote and celebrate coffee as our most beloved beverage. It is also an opportunity to promote sustainable coffee practices and to raise awareness for the plight of coffee growers.
International Coffee Day.
This October 1st, the International Coffee Organization is launching 'Coffee's Next Generation', a global initiative targeting talented and motivated young people and entrepreneurs in the coffee sector.
Investing in youth will generate both innovative and sustainable solutions for the coffee sector, contributing to build back a better, more equitable and prosperous coffee sector, enabling recovery from the covid-19 crisis and building a stronger future, positively impacting coffee communities around the world. It will also mitigate the lack of engagement of youth in coffee farming and other areas of the value chain.
To enable these young women and men to build a prosperous and sustainable future, this initiative intends to provide them with access to finance and knowledge, skills development, coaching and training as well as networking.

https://www.artoncafe.com/wp-content/uploads/2020/08/28.jpg
1152
2000
Claudio
https://www.artoncafe.com/wp-content/uploads/2020/07/logoB220x70.png
Claudio
2020-11-08 21:15:04
2021-08-11 22:50:17
International Coffee Organization