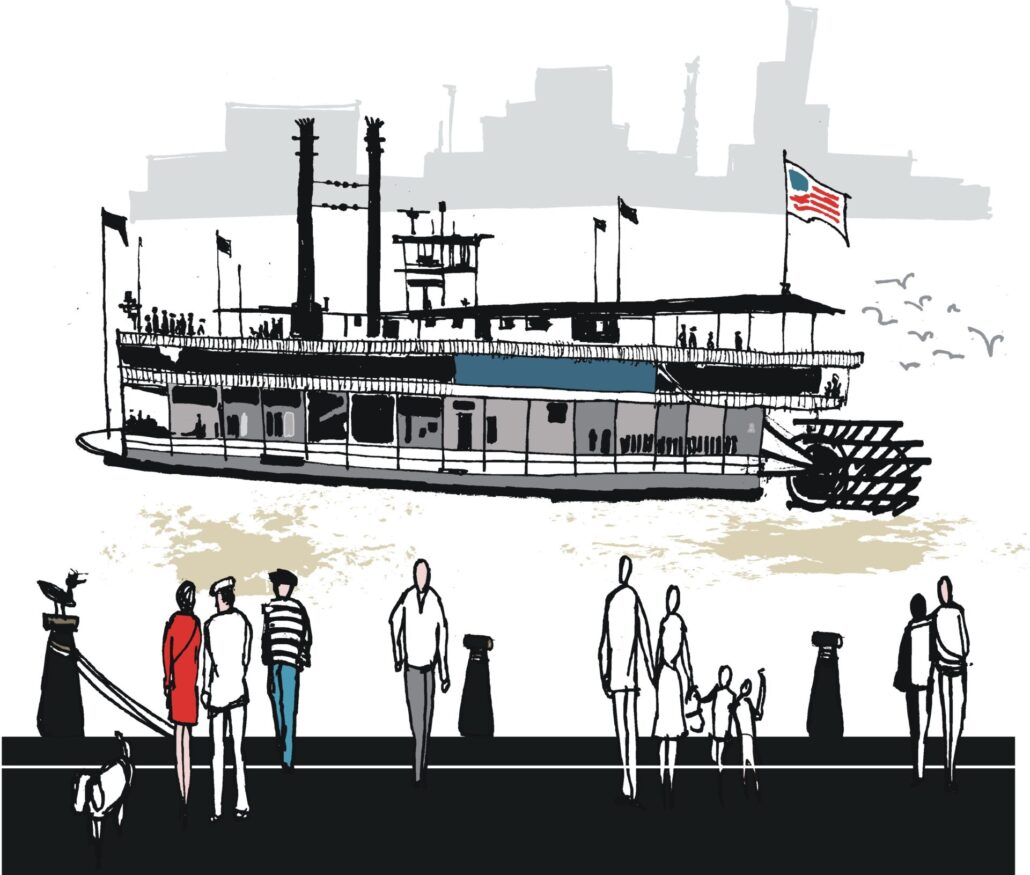 The Specialty Coffee Expo returns on September 30 to October 3, 2021 and it will be the largest coffee event in North America. New Orleans in Louisiana will be the host for this year's biggest gathering of specialty coffee professionals

Expo can be proud to say that every year it hosts more than 13,000 attendees from more than 75  countries. At the event, a myriad of exhibitors come to showcase their most innovative products, and furthermore, they have the possibility of competing in many different categories. On the other hand, visitors are able to network with innumerable professionals in the industry, including producers, importers and baristas at the Cupping Exchange, as well as meet coffee roasters from around the globe in the Roaster Village and coffee researchers in the Scientific Poster Session. The SCA's Coffee Education Programs offer a wide range of lectures and courses for those who are looking to learn and improve their skills in different areas.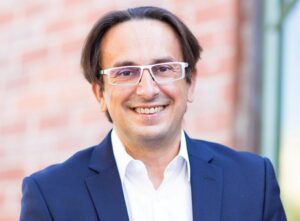 SCA CEO Yannis Apostolopoulos
The last SCA Expo took place in April 2019 in Boston, since the event that was planned for last year in Portland was cancelled owing to the COVID-19 pandemic. "We are extremely excited to be welcoming our community to a physical trade show again after over a year of not having met in person," SCA CEO Yannis Apostolopoulos said. "The effective health and safety guidelines and regulations we are putting in place prioritize the safety of attendees and exhibitors and allow us to bring back much-loved Expo features." The SCA events such as the Re:Co Symposium and the Roasters Guild Sensory Summit had to undergo enormous changes  over the past 13 months. Luckily, they managed to make them happen by creating them online on different platforms. (Daily Coffee News, 2021)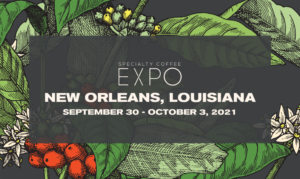 The registration for this year's event will open on June 1, 2021. 
Show features
Discover live – Discover Live is the first networking event of the show and it will be held Thursday, September 30 from 5-6:30pm. You will be able to meet the people behind Best New Product and Design in Coffee submissions, Expo Lecture speakers, representatives from the US Chapter, SCA Guilds, and USCC competitors and champions, etc.
Best new product competition – The Best New Product Competition and Display recognize new products judged on their quality and value to the specialty coffee and tea industry.
Roaster village – Explore and taste coffees produced and roasted by some of the best roasters in the industry.
Coffee Design awards – Great design and great coffee go hand in hand. This space allows you to explore some of the best designs in coffee today and learn the stories behind them and it includes coffee packaging, vessels, spaces and branding.
Certified home brewer display – Developed by coffee science experts and professional coffee tasters, this program reviews brewers designed for in-home use to determine if they meet the rigorous requirements of brewed coffee quality as laid down by the SCA.
US COFFEE CHAMPIONSHIPS – Information on competitions to be held in New Orleans coming soon.
On their site you will be able to find further information such as the list of exhibitors, showfloor map, other show facts, and many more.
Call for lecture proposals
The SCA Lecture Series is a sequence of educational talks and panels that are given to attendees during the show. We are now looking for presenters to submit lecture proposals for the 2021 New Orleans Specialty Coffee Expo with a May 28 deadline. There are six different Lecture Tracks for this series: Humanities & Social Science, Sustainability, Science & Innovation, Coffee Farming & Processing, Roasting & Retailing, and Trading & Commerce
Volunteer at expo
Experiencing Expo as a volunteer is an excellent way to meet new people, learn new skills and be part of creating a memorable experience for all Expo attendees. There will be positions available in multiple areas of the show. Volunteer Registration opens June 1, 2021.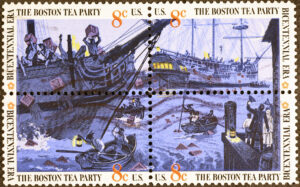 Future expo dates
Here are some of the dates in the future that you can get excited about! (Coffee Expo, 2021)
2021 New Orleans, Sep 30 – Oct. 3
2022 Boston, April 7-10
2023 Portland, April 20-24
2024 Chicago, April 11 – 14
Coffee expo 2021 Covid precautions
The organizers will make sure to create a safe experience during Expo with number of precautions such as:
Protection & Detection including screening, masks, plexiglass in the booths
Enhanced Cleaning & Hygiene, hand sanitizing stations
Exhibitors will be required to have a PPE kit
Physical distancing guidelines
Sampling regulations for the exhibitors
We want to get you more acquainted with the traditions and the culture of New Orleans, so in the next two sections of this article you will be able to read about a special type of coffee-shop that has had a long history and interesting background, and after that a very special recipe, which we are sure you will fall in love with as soon as you try it.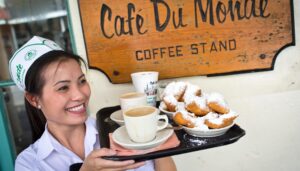 Café du Monde
It is a traditional coffee-shop situated in New Orleans. We offer you here just a part of their magical story, but if you are interested in exploring some more, head on to their website where you can browse over their products from coffee blends to gadgets, see where they are located, discover the recipes for their delicious pastries and so much more.
The Original Café Du Monde Coffee Shop was established in 1862 in the New Orleans French Market. The Café is open 24 hours a day, seven days a week. It closes only on Christmas Day and on the day an occasional hurricane passes too close to New Orleans. It is a traditional coffee shop. Its menu consists of dark roasted Coffee and Chicory, Beignets, White and Chocolate Milk, and fresh squeezed Orange Juice. The coffee is served Black or Au Lait. Au Lait means that it is mixed half and half with hot milk. Beignets are square French-style doughnuts, lavishly covered with powdered sugar. In 1988 Iced Coffee was introduced into the cafe.
The Cafe Du Monde Coffee Shop is owned by the Fernandez family. In 1972, The Fernandez family closed the Wine Cellar they owned in order to devote their energies to the Café Du Monde. (Café du Monde, n.d.)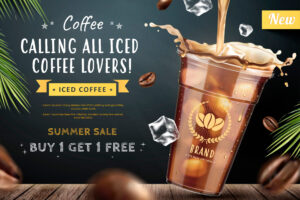 New Orleans-style iced coffee
Just to get you even more familiar with the customs and love and passion New Orleans has for coffee, we are offering you a remarkably interesting recipe that you must try! It is an alternative to the iced latte; the only problem is that the process takes around 12 hours, so you will have to be patient. But they promise that the end result is worth it so let's start preparing it!
WHAT YOU'LL NEED
Grinder
Scale
Simple syrup
4 qt nonreactive stockpot
Wooden spoon
Fine-meshed sieve
2 qt jar
INGREDIENTS
Coffee and chicory
Filtered water
Simple syrup*
Milk, cream, or dairy alternative
* Simple syrup method in recipe
BREW TIME
12 hours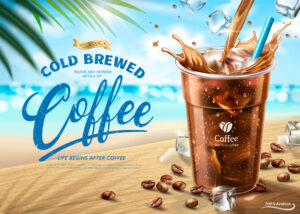 Preparation
Grind 12 oz / 340 g of whole bean coffee on a coarse setting. Coffee grounds should be gritty and the particles should be easy to distinguish from one another. Add the coffee and 1 oz / 28 g of roasted chicory to the stockpot. Pour 2 qt / 2 L of filtered water into the stockpot. Stir with a wooden spoon until the grounds are fully saturated. Cover the stockpot and steep the coffee and chicory for 12 hours at room temperature.
After 12 hours, pour the concentrate, which will be thick and viscous, through a fine-meshed sieve into the jar. Add 4 tablespoons / 68 g of simple syrup (made from 3 tablespoons each of sugar and water heated until dissolved) to the coffee concentrate. Stir until syrup is incorporated.
Alternatively: Add just enough simple syrup to each serving to sweeten.
Serve over ice, pouring equal amounts of sweetened coffee concentrate and milk or cream (or dairy alternative) into a glass. Refrigerate any remaining concentrate. Unsweetened, NOLA lasts 7 days. Sweetened, it is best consumed within 2 days, and with milk, we recommend drinking up—NOLA's best when made to order. (Blue Bottle Coffee, n.d.)
Enjoy!
Bibliography
Daily Coffee News. Retrieved May 15, 2021, from https://dailycoffeenews.com/2021/05/05/sca-confirms-2021-specialty-coffee-expo-is-happening-this-fall-in-new-orleans/
Café du Monde. (n.d.) Retrieved May 15, 2021, from https://dailycoffeenews.com/2021/05/05/sca-confirms-2021-specialty-coffee-expo-is-happening-this-fall-in-new-orleans/
Coffee Expo. (n.d.) Future Expo Dates. Retrieved May 15, 2021, from https://coffeeexpo.org/future-expo-dates
Blue Bottle Coffee. (n.d.) Preparation Guides –  New Orleans's iced coffee. Retrieved May 15, 2021, from https://bluebottlecoffee.com/preparation-guides/new-orleans-iced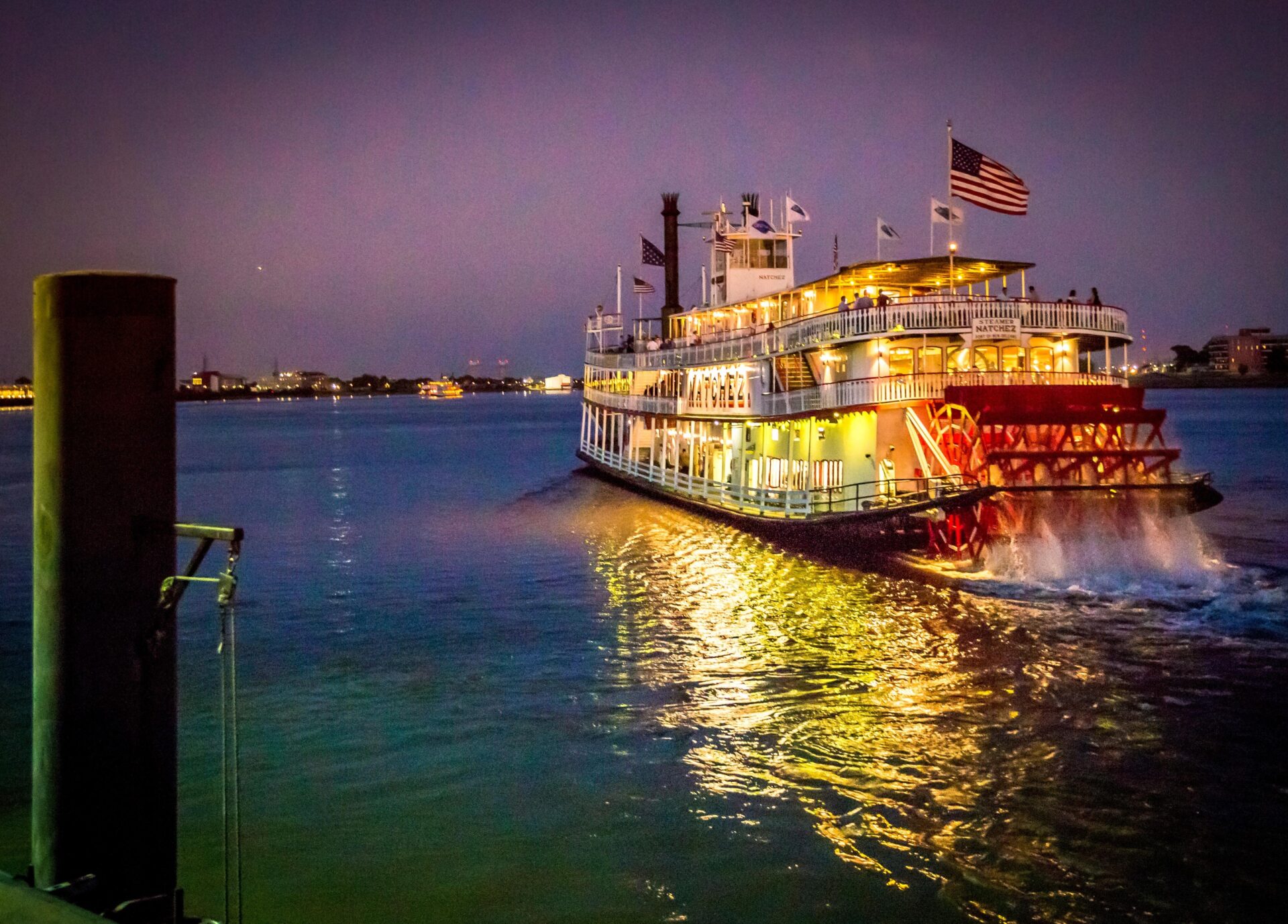 https://www.artoncafe.com/wp-content/uploads/2021/05/new-orleans-design.jpg
1631
1920
Danica
https://www.artoncafe.com/wp-content/uploads/2020/07/logoB220x70.png
Danica
2021-05-16 08:15:20
2021-08-11 22:41:44
SCA – The Specialty Coffee Expo 2021 in New Orleans