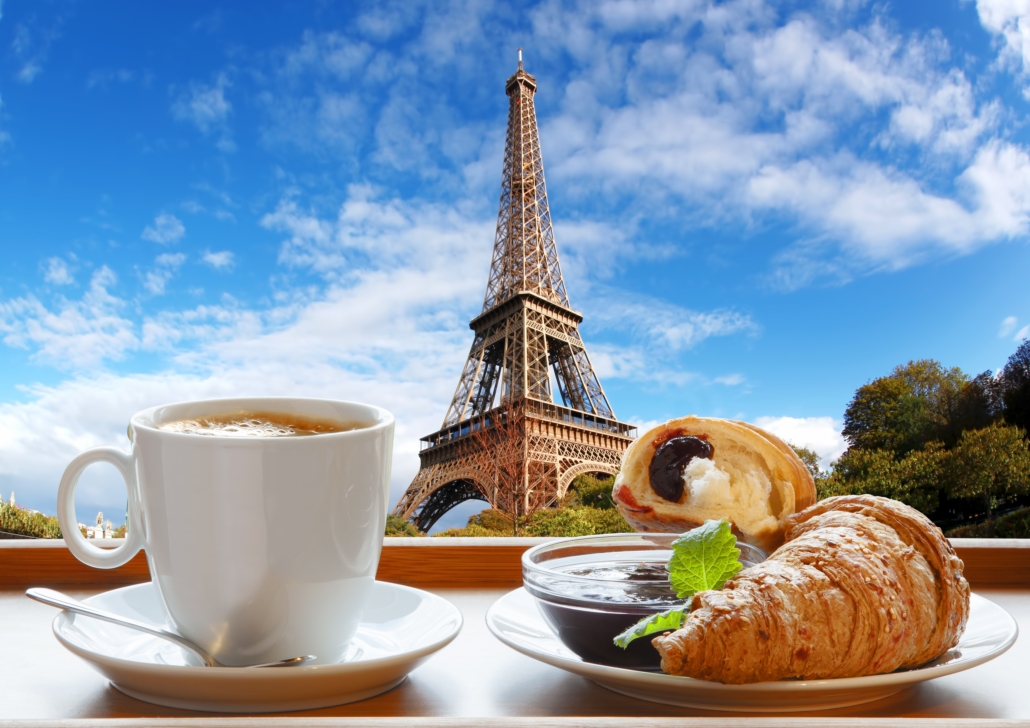 Autumn 2021 is going to be an exciting season for coffee exhibitions in Paris and Monte Carlo. We are looking forward to attending coffee events in person

PARIS, FRANCE
The main coffee event in France this year, the Paris Coffee Show, will take place in Paris on 11th, 12th and 13th September 2021. On 2,550 m² exhibition surface, you will find more than 80 exhibitors and everything regarding coffee.
Source: Paris Coffee Show website
At the Paris Coffee Show you will be able to find: countries producing and importing green coffee; roasting equipment manufacturers; manufacturers of coffee machines, percolators and filters; manufacturers of coffee grinders, roasting companies, coffee shops and packaging machines.
Apart from coffee, which is the main topic of this exhibition, the Paris Coffee Show has much more to offer its visitors: chocolate and biscuit makers; syrup manufacturers; alcohol, milk and cream; sugar; packaging and bags; water treatment equipment manufacturers; porcelain and tableware; tea houses; delicatessen; publishers of books on gastronomy and coffee. So, even if you don't like coffee at all, you cannot miss the opportunity to be in Paris on September 11th, 12th and 13th.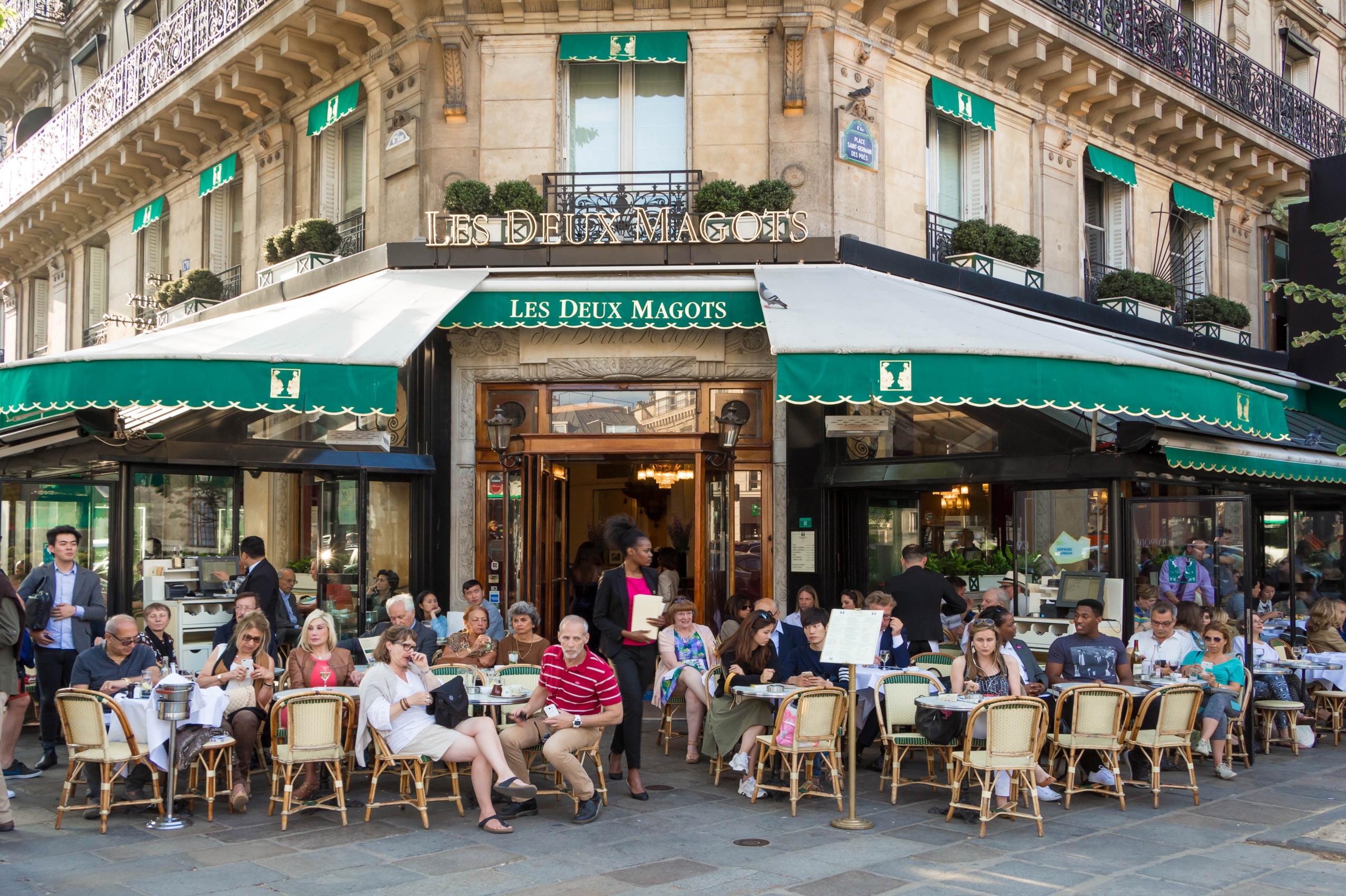 Paris, France-June 09, 2016 : The famous cafe Les Deux magots located in parisian Saint Germain des Pres district. It had ben frequented by Ernest Hemingway, Pablo Picasso…
From the exhibition to the organization of events, to meetings between peers, everything is done to allow exhibitors to easily present their products and know-how to the greatest number of visitors. In order to facilitate the identification of the types of visitor, badges of different colors will be given to coffee enthusiasts and professionals. Thus a simple and practical markup will allow exhibitors to easily differentiate B2B from B2C visitors.
The event will see the participation of many Italian coffee companies, some of which will have also sponsored the Paris Coffee Show.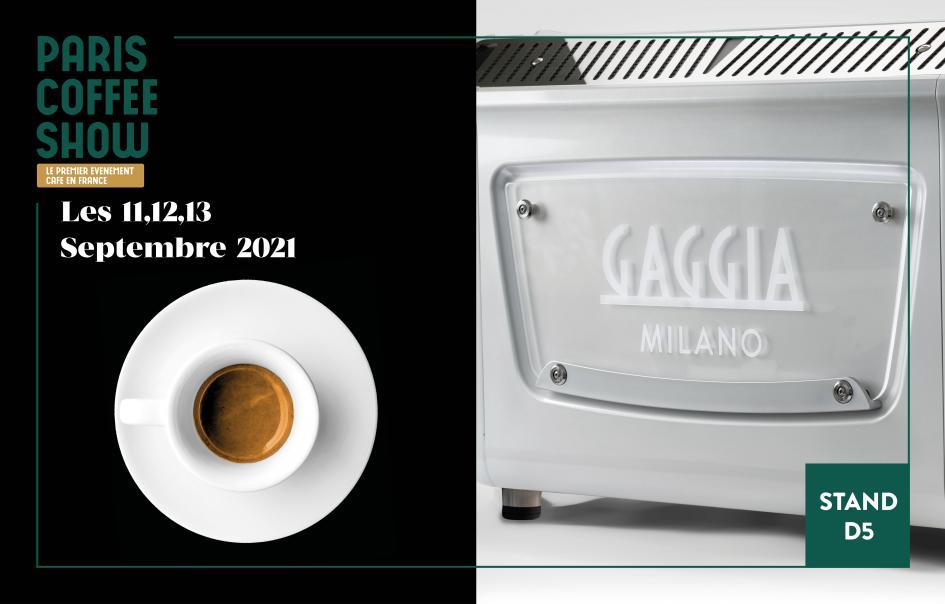 Fonte: (Gaggia Milano, 2021)
THE ORGANIZERS
Collectif Café (Comité Français du Café, CFC) is the main French employers' federation representing all professionals in the French coffee sector, including importers, coffee roasters, baristas, and coffee shops. Collectif Café was founded in 1959 with the aim of sharing information about coffee and promoting coffee awareness in France. It plays a vital role in the protection of the interests of importers, roasters, baristas and coffee shops, and works to promote the sector and all its stakeholders (Collectif Café, n.d.).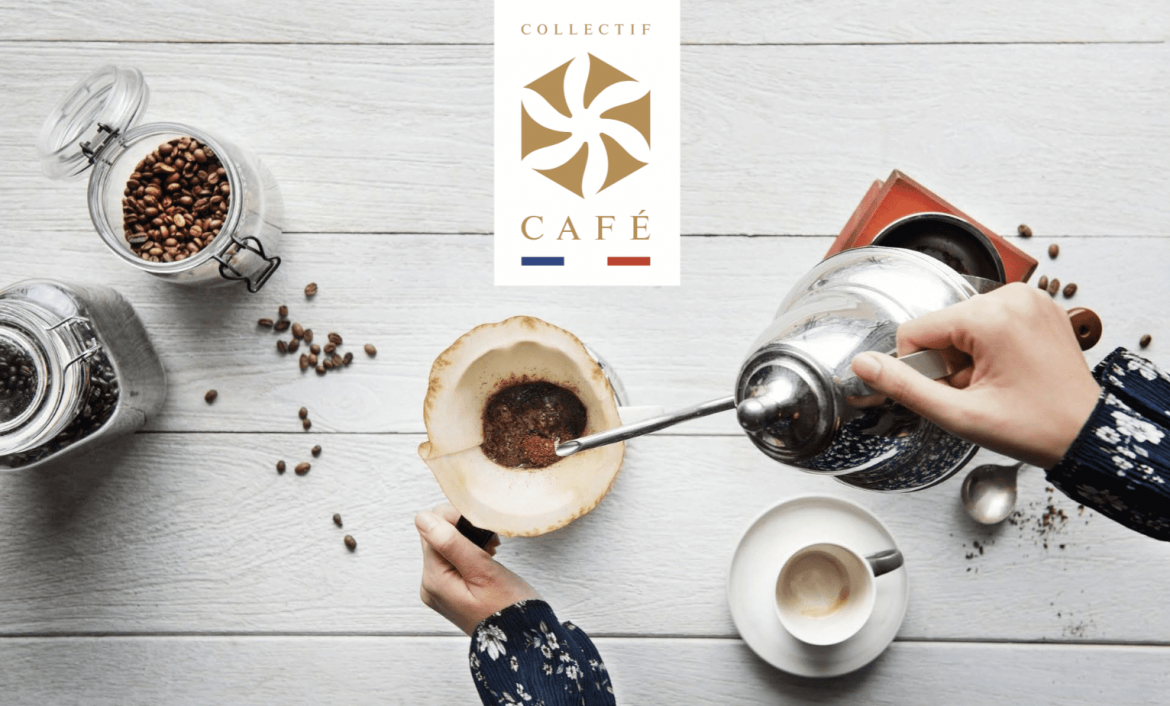 It also organizes the 1st French event dedicated to coffee and its universe – the Paris Coffee Show – as well as national coffee competitions such as: the competition of France's Best Roaster, the competition for the best coffee blend in France, the Barista Masters France and, new since 2019, the Junior Café Masters. Collectif Café helped to register the profession of roaster in the competition "One of the Best Workers of France", the first edition of which took place in September 2018 during the roasters conference in Bordeaux.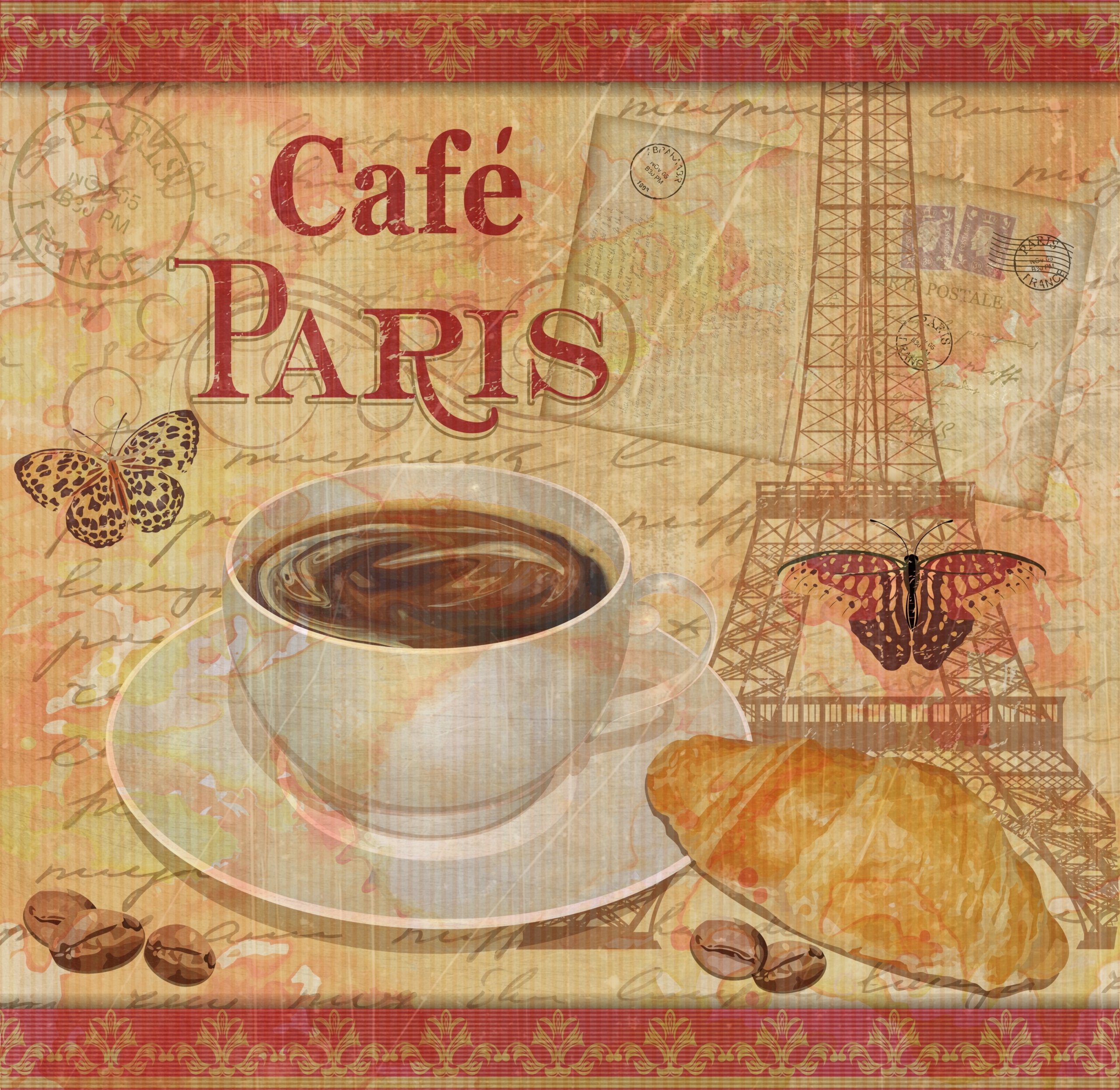 Vintage Paris Café poster
AN ECO-FRIENDLY EVENT
This year, the whole Parisian team will take special care of the environment by creating an event as eco-friendly as possible! The show's stands, equipment, carpets and paper parts will be used in a reasoned manner with the aim of being reused for the next edition. Because coffee comes from nature, it is fundamental to share its values and to be in harmony with our environment.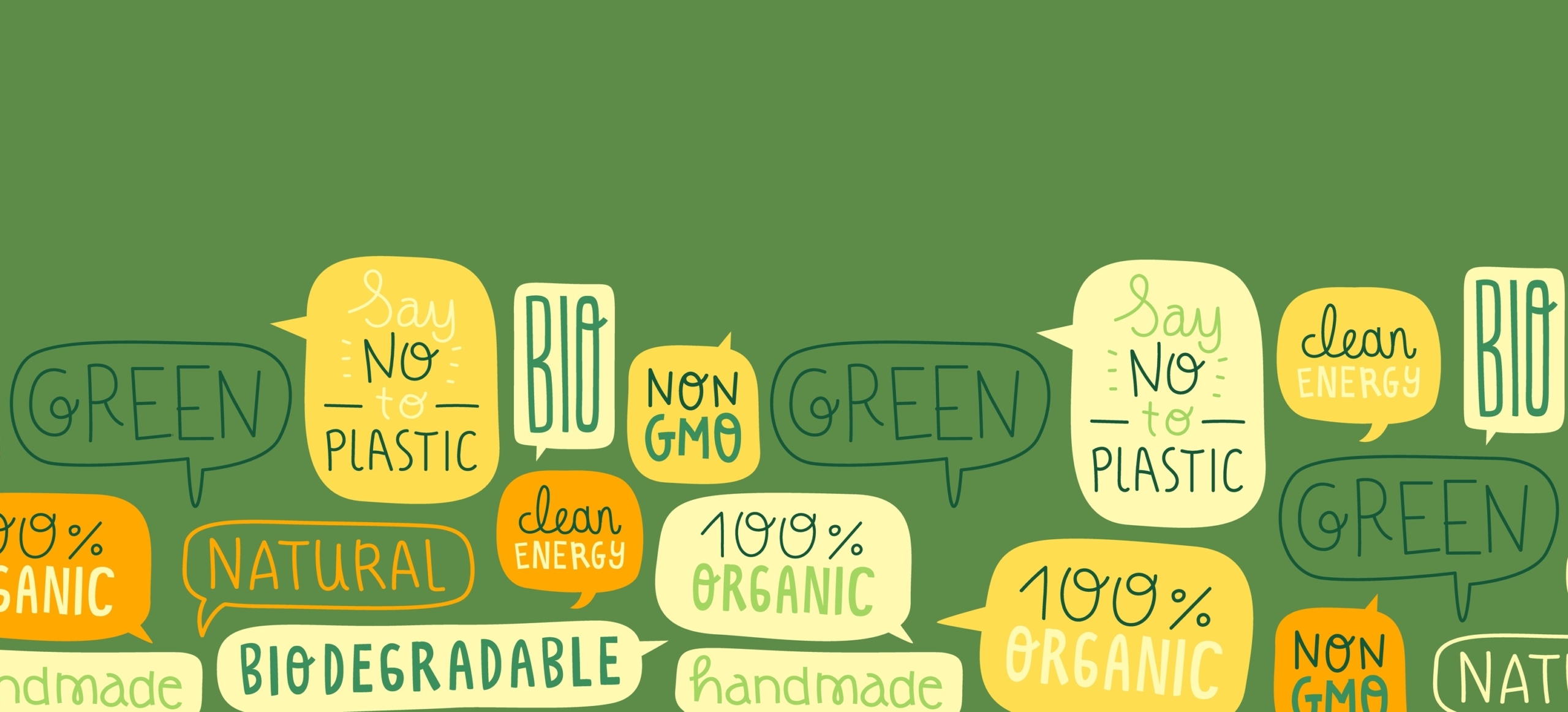 World Environment Day web template illustration of green eco friendly lettering quote labels with copy space. Natural text typography signs for planet conservation
The 2021 edition adapts to the health context by offering you an event with a reduced surface and with a lot of fresh air, an exhibition space at the heart of this new edition, with redesigned entertainment spaces. The objective is to give everyone the opportunity to meet again safely.
Keynote speakers of this year's Paris Coffee Show are going to be Nathalie Schraen-Guirma (French radio and television and coffee marketing), Pierre Hermé (World Best Pastry Chef in 2016), Victor Delpierre (Coffee in Good Spirits World Champion) and Vincent Ferniot (French radio and television, inventor of the Carré de Café – 1st coffee to chew on tablets).
THE COFFEE ROASTERS VILLAGE
You will be able to meet the roasters, taste their coffees and exchange your opinions with them, and to learn how to taste Brazilian coffee types in the dedicated cupping area.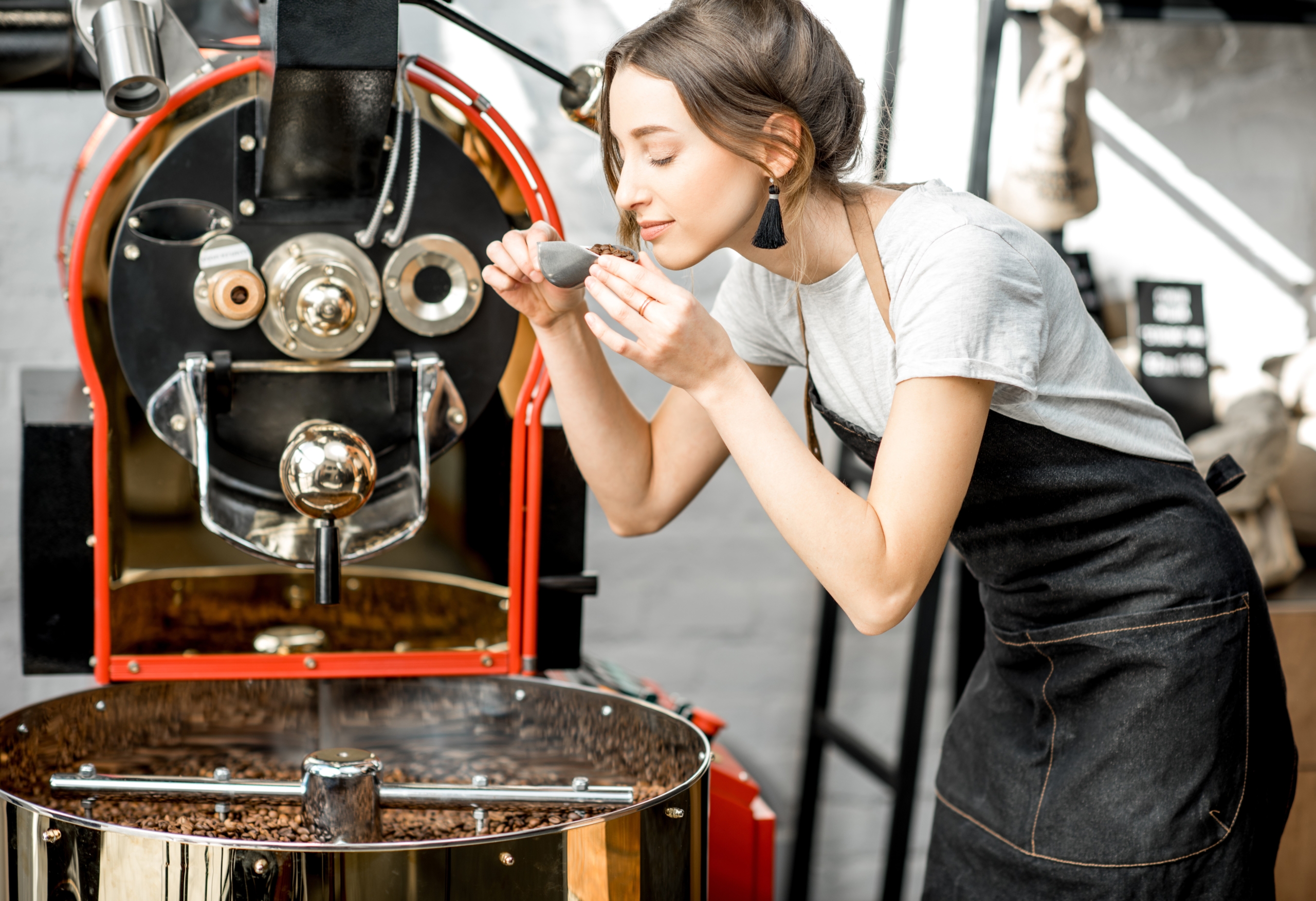 ATTEND THE FRENCH SCA MODEL ROASTING CHAMPIONSHIP
Attend roasting masterclasses with two roaster manufacturers to discover all the aspects of roasting. And of course, take advantage of this event to come and support the candidates of the Competition for the Best French Roaster!
CONFERENCE SPACE
Take part in the conferences and listen to speeches by recognized producers and professionals on the stakes of the sector! Three days full of discoveries and teaching, with debates and exchanges of opinion.
MONTE CARLO
Paris will not be the only French speaking city with an event for coffee lovers this Autumn! We are glad to tell you that also Monaco will host an important exhibition: the 25th Monte-Carlo Gastronomie, taking place from November 26th to 29th.
Monte-Carlo Gastronomie offers visitors to taste and buy varied products, rigorously selected just a few days from the end-of-year celebrations. More than 100 producers of gourmet French, Italian and European products over an area of 2,500 m2, in a refined and friendly setting.
Our event is supported by numerous associations such as Monaco Goût et Saveurs, the Italian and the French Maitre d'Hotel Associations, the Monegasque Association of wine tasters, the Slow Food Riviera Côte d'Azur Association and the association of Monegasque Hotel Industry. Fine products selected with care, where the authentic flavors of the French, Italian and European regions mix: wines, champagnes, cognac, armagnac and liqueurs from the producers' domains, but also salmon, foie gras, seafood, truffles, caviar , chocolates, sweets, cheeses, cured meats, organic products, jams … . The art of the table, the kitchen utensils and original gift ideas also make this event unique, the show of elegance and refinement.
The event could be cancelled due to COVID-19 restrictions. We will keep you informed.
ALAIN DUCASSE AND HIS COFFEE ART
Monaco is a world capital for top quality food and cuisine. We can remind you of Mr. Alain Ducasse with his restaurant "Le Louis XV – Alain Ducasse" at the Hôtel de Paris. Mr. Ducasse, born in Monaco, is a worldwide famous chef with restaurants and cafés in Paris and London. He was one of the first chefs offering his guests different types of single origin coffee.
Le Café Alain Ducasse in London offers a wide range of blends and single origin coffee from all around the world, the most expensive one coming from Yemen (you can read our article about Yemeni coffee here). A very exclusive coffee variety served by Alain Ducasse in London is Geisha (you can read our article about it here, while here you can find our "Panama Geisha – Dona Elvira" offer), a single origin coffee coming from a volcanic region in the north of Panama (Reporter Gourmet, 2021).
Alain Ducasse
Bibliography
Collectif Café. (n.d.). Le collectif. Retrieved August 5, 2021, from https://collectifcafe.fr/
Ducasse Paris. (2021). Retrieved July 28, 2021, from Ducasse Paris website: https://www.ducasse-paris.com/
Gaggia Milano. (2021). AU PARIS COFFEE SHOW, ON S'Y RETROUVE ? Retrieved August 3, 2021, from https://gaggiaprofessional.evocagroup.com/fr/news-presse/actualites/au-paris-coffee-show-sy-retrouve
Hôtel de Paris. (2021). Le Louis XV – Alain Ducasse à l'Hôtel de Paris. Retrieved July 28, 2021, from Hôtel de Paris website: https://www.montecarlosbm.com/en/restaurant-monaco/le-louis-xv-alain-ducasse-hotel-de-paris
Monte Carlo Gastronomie 25. (2021). Monte-Carlo Gastronomie edition 25. From November 26th to 29th. Retrieved July 28, 2021, from Monte Carlo Gastronomie website: https://montecarlogastronomie.com/en/
Paris Coffee Show. (2021). Paris Coffee Show. Premier Evenement Cafe en France. Retrieved July 28, 2021, from Paris Coffee Show website: https://pariscoffeeshow.fr/
Reporter Gourmet. (2020). La tazzina di caffè più costosa del mondo: 17 euro per l'espresso di Alain Ducasse a Londra. Retrieved July 28, 2021, from Reporter Gourmet website: https://reportergourmet.com/177758/la-tazzina-di-caffe-piu-costosa-del-mondo-17-euro-per-lespresso-di-alain-ducasse-a-londra.html
Wikipedia. Alain Ducasse. Retrieved July 28, 2021, from Wikipedia website: https://it.wikipedia.org/wiki/Alain_Ducasse
Picture credits: when not otherwise specified, the pictures were purchased by the ArtOn Café director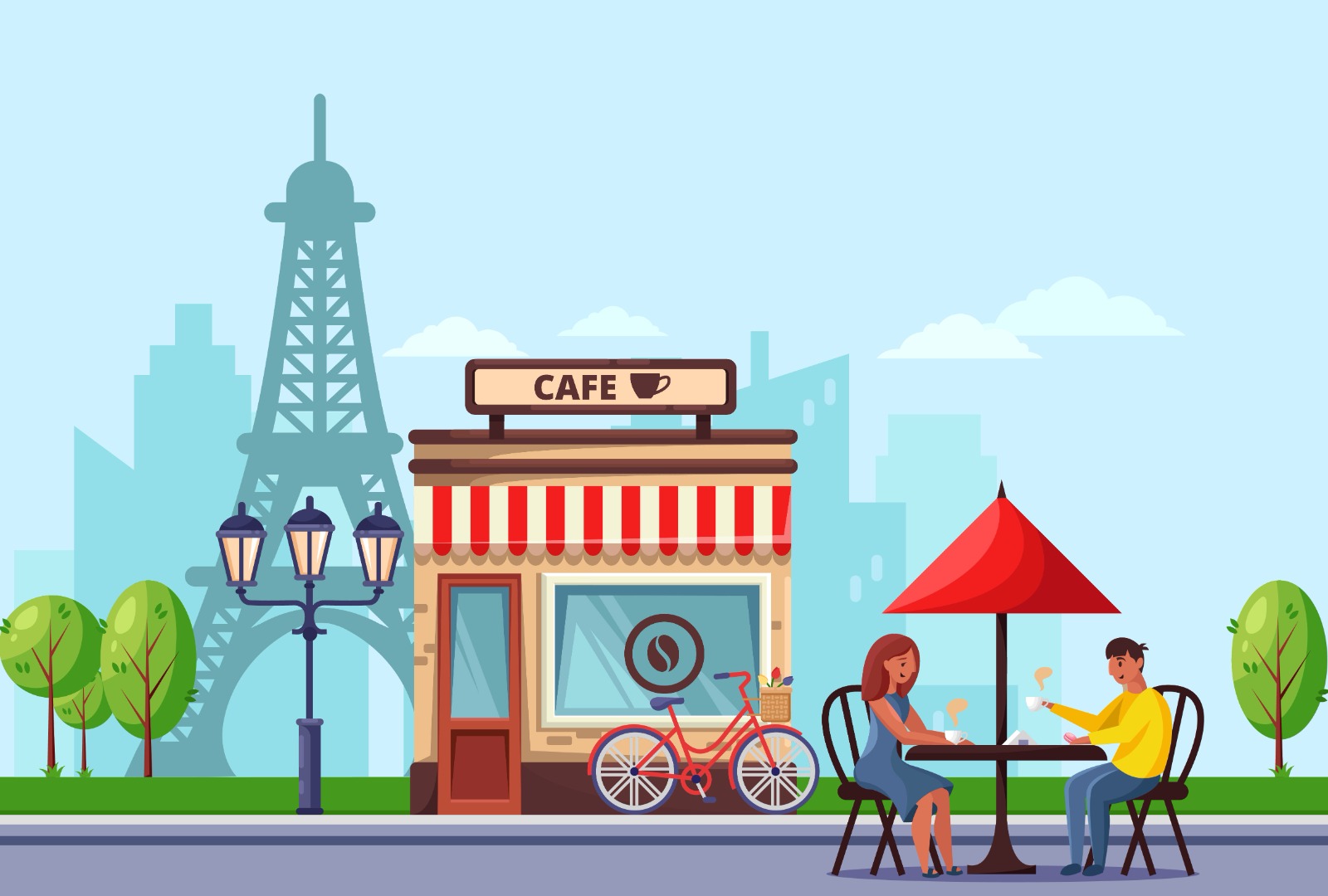 https://www.artoncafe.com/wp-content/uploads/2021/08/apertura-1-scaled.jpg
1810
2560
Cristina
https://www.artoncafe.com/wp-content/uploads/2020/07/logoB220x70.png
Cristina
2021-08-03 18:36:45
2021-08-12 14:27:33
COFFEE SPEAKS FRENCH